LGV Training Courses – Category C1
In order to drive a van or lorry between 3.5 and 7.5 tonnes you will need to complete a Category C1 (Cat C1) training course.
This includes driving an ambulance, a horsebox, a police van or a campervan!
Our trianing packages including everything you need to gain your Category C1 licence, from the Medical Exam, Provisional applicaiton, theory test and practical training/test. Our team of experts take care of everything for you from start to finish, helping you pass your category C1 test in no time!
If you are a paramedic or a police officer, you may need to acquire both the C1 and the D1 minibus – give us a call on 

0800 049 9619 / 0208 144 0859
and ask about our special C1 D1 Police Officers combined package
Specialist Horsebox Training courses also available
Weekend training and fast track condensed courses available!
If you passed your Car test before January 1997 then you already have a Category C1 entitlement on your driving licence, but if you would like to drive a 7.5t lorry for hire and reward (ie as a job), then you need to complete your CPC Periodics.
Offering training in Hertfordshire, Essex, Bedfordshire and Buckinghamshire!
0% finance available for all HGV courses
We are a DVSA approved organisation for conducting CPC Module 4 exams and 3a Off Road tests on our private practice area
Why C1?
The C1 licence is very useful for those people seeking employment making deliveries for local companies, as many of these local companies use 7.5 tonne vans for their deliveries, which require a C1 licence in order to drive.
The other common role for which a C1 licence is required is to work with the NHS as a paramedic or as A&E Support.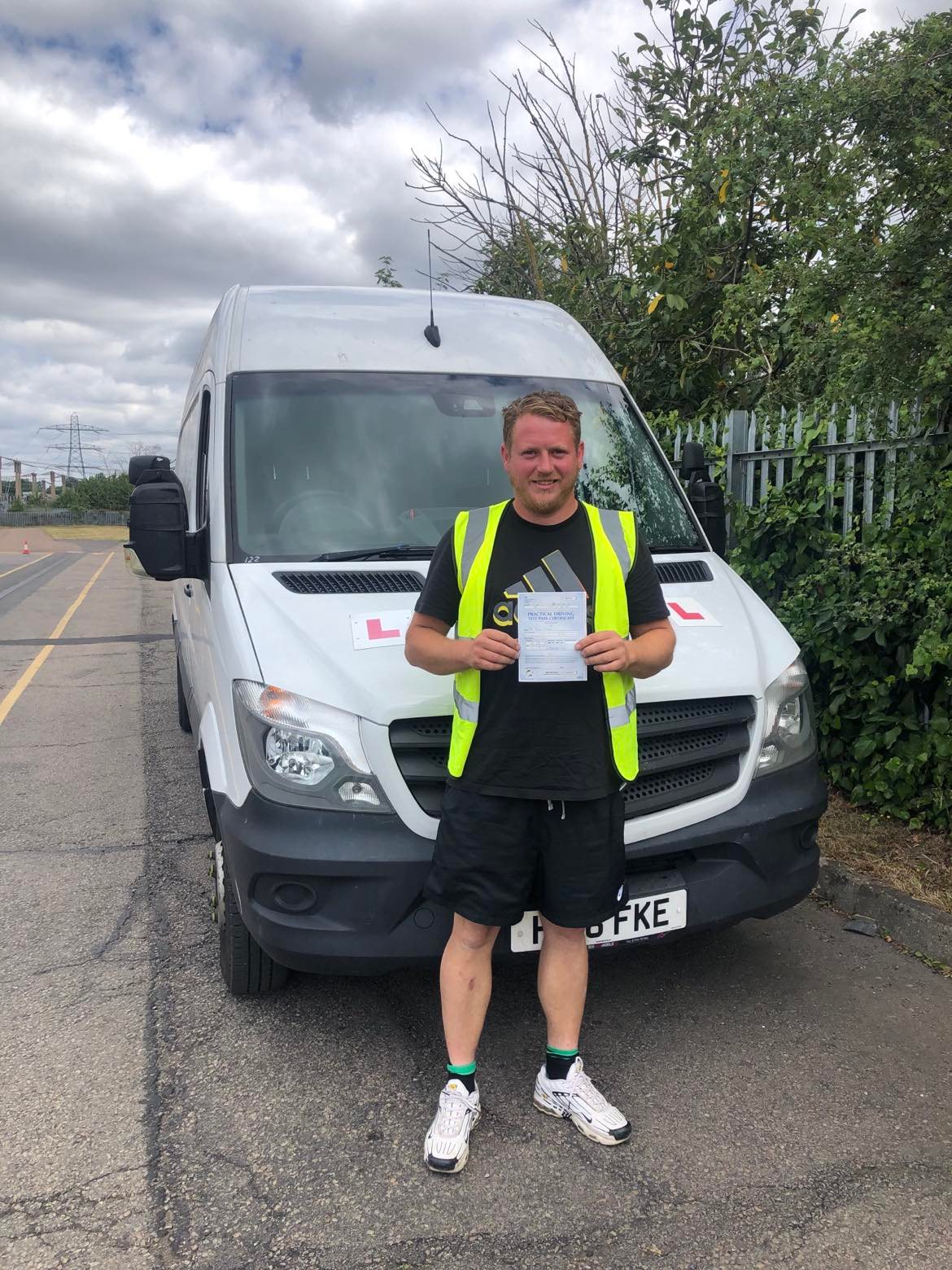 Why become an LGV/HGV driver?
There are many reasons why becoming an HGV driver is a perfect career choice, some of them include;
Lots of work available
Flexible working hours
Job security
High salaries
Paid to travel
Job freedom
Much more!